Senior Complex Claims Adjuster Casualty
Meer details
Adres
1050 Brussels
Match criteria
De functie
What you need to know:
To handle the Casualty portfolio of claims from coverage enquiry through legal liability assessment (where relevant) and quantum analysis, to timely and accurate resolution; ensuring mitigation of indemnity and expense exposure while communicating developments and outcomes as necessary to all key internal andexternal stakeholders.
To provide training and be a technical referral point for other team members. As appropriate act as deputy for Team Manager.
Duties and Responsibilities
1. Functional Responsibilities:
Managing key claims handling enquiry; coverage determination, quantum analysis and legal liability assessment, where appropriate for high value complex claims
Ensuring effective vendor and litigation management on Complex claims within a personal allocation, including demonstrable savings
Reporting key claims messages to their Team Manager and to internal stakeholders
Broader internal / external stakeholder communication where required, as casualty technical claims expert and thought leader
Delivery of technical training to colleagues and external contacts as appropriate
Assist in continuous improvement across the region through support for the Quality Assurance / Regional Audit processes (potentially assisting Team Manager to complete monthly quality assurance reviews?)
Ensure adherence to best practice procedures for casualty Complex claims, consistent with global best practice.
Handle higher level of complexity claims Complex losses within authority limits

2. Accountabilities:
Timely, accurate and customer focused claim resolution, minimising indemnity exposure and mitigating vendor and legal expense
Effective communication and management of key advanced Complex claims and Casualty portfolio messages to internal stakeholders and customers/clients.
Financial control through consistent reserve and other financial transaction discipline
Accurate and consistent policy interpretation
Het profiel
What we're looking for:
Excellent communication skills, both written & verbal
Good presentation skills and file knowledge
Time management – ability to manage & prioritise workload and diary management
Ability to contribute effectively within a team environment and with internal/external stakeholders at all levels
Ability to assist with technical training to team claim handlers as required
Ability to influence claims and non claims stakeholders to effectively direct claims strategy
Well developed/Advanced expertise and knowledge in Casualty most technically complex claims topics (as listed over page).
Policy language skills enabling accurate and consistent policy wording interpretation
Advanced and thorough knowledge of legal / regulatory and litigation / procedural requirements for their line of business
Experience in negotiation, mediation, arbitration and ADR skills on higher value complex claims
Experience in effectively following up on recommendations from technical claims audits and continuous file handling improvement
Onze klant
A leading international insurance organization
Locatie
Brussels
Publish date
14.01.2021
Contactpersoon
Medewerkers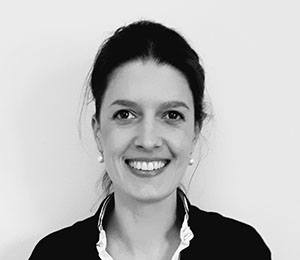 Job Search Agent
Maak een Job Search Agent en ontvang nieuwe vacatures per e-mail.