Risk Underwriter
Meer details
Adres
1000 Brussels
Match criteria
Job Type
Finance
,
Legal
,
Insurance
De functie
As a Risk Underwriter, you will asses (insurance) applications related to international trade transactions, conduct financial and qualitative analysis, appraise transactional risks.
You will submit proposals to the decision committees and accept risks within your signing authority.
You will develop and manage relations with clients and/or its brokers, domestically or abroad.
You can grow in a wide field of action: trade and export finance (e.g. buyer credit, supplier credit, documentary credit transactions), project finance etc.
Next to the underwriting tasks, you will be presented with the opportunity to work on a variety of in-house projects.
Het profiel
You have a master's degree in economics and/or law, supplemented with additional training in finance or international trade if possible;
You have at least 3 years of experience in the financial sector;
You have an excellent level of either Dutch or French and you have a very good knowledge of the other language;
You have a profound knowledge of English in order to be able to perform in the international field of action;
You combine a sense of synthesis and excellent editorial skills with strong insight in figures;
You are solution-oriented and capable of formulating propositions in a clear way.
As you are acting in a multicultural context, you should be able to imagine yourself in your discussion partner's thinking for the sake of the negotiations.
Aanbod
A challenging career in a multilingual and international environment.
Continuous learning opportunities to develop your talent.
An attractive salary supplemented by a number of fringe benefits.
The Belgian offices are located in the centre of Brussels, easily accessible by public transport.
Locatie
Brussels
Publish date
03.12.2019
Contactpersoon
Medewerkers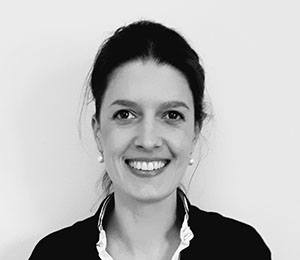 Job Search Agent
Maak een Job Search Agent en ontvang nieuwe vacatures per e-mail.