Financial Business Analyst
Meer details
Adres
1000 Brussels
Match criteria
De functie
You act as a financial business partner and ensure the performance of your commercial departments. You are responsible for the financial analysis, budgeting & forecasting process for these departments, follow-up on their financial performance, costs and revenues, and provide results and recommendations.
Financial analysis: close follow-up and insights on the financial performance of your departments on a periodic and ad-hoc basis, establish reliable reporting to the top management by developing strong KPIs;
Decision support: challenge the business on their results and provide financial business advice and support (proactively and reactively), in order to inform management, allowing the achievement of their annual budget/growth initiatives and facilitating grounded decision making;
Set-up and manage the budget and quarterly forecast (full P&L) allocated for business activities, in order to ensure a growth-proof, stable, dynamic and cost-efficient department;
Analyze and address complex ad-hoc issues and business cases and advise on potential impact;
Act as a business Partner for your departments;
Collect and organize data and input from multiple sources, and use them as a basis for appropriate and accurate financial analysis for the business unit;
Keep track of relevant developments in your own field, exchange knowledge with colleagues and contribute to knowledge transfer, to be able to put trends and developments into practice.
Het profiel
You have a Master Degree preferably in Finance or Economics.
You can count on at least 3 to 5 years of relevant experience as auditor, consultant or financial business controller.
You have a strong analytical skills
You are customer and result oriented, and you are able to work in a demanding environment.
You have a strong knowledge in Excel.
You have a teamwork and "can-do" mindset.
You have a very good knowledge in Dutch, French and English.
Onze klant
You join a stable company in the FMCG sector which is part of a strong group. Take sustainable actions and contribute to a healthy way of life are part of our priorities.
We offer you the possibility to participate in the organisation of a company in full move. You follow many trainings and have evolution opportunities. You can count on a competitive salary as well as a large extra legal advantages package (company car, yearly bonus, health and group insurances, meal vouchers, etc.).
Locatie
Brussels
Publish date
15.01.2020
Contactpersoon
Medewerkers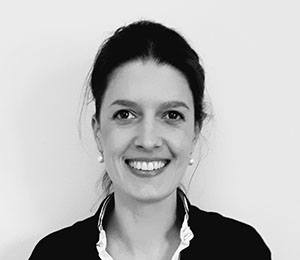 Job Search Agent
Maak een Job Search Agent en ontvang nieuwe vacatures per e-mail.