Early Career - Business Developer Client & Broker
Meer details
Adres
1050 Brussels
Match criteria
De functie
Client and Broker Engagement Team
Our client's underwriters develop insurance solutions that address the exposures of companies and individuals, and embody tradition of innovation, bringing to market groundbreaking insurance solutions for our changing world. The underwriters help to find insurance solutions for risks from a range of areas, including: aviation, environmental, catastrophic events, high net worth individuals, and boardroom liabilities.
The Client and Broker Engagement Team of our client is responsible for the vital work of bringing our products and services to the marketplace while further enhancing relationships with our brokers and clients.
Working closely with our client's business units you can help develop, implement and sustain a full range of sales strategies.
The Distribution division is tasked with analysing, summarizing and reporting corporate, business unit, industry and our client's specific market information to be used in the evaluation of current clients and the prospective acquisition of new business
Full-Time Analyst Description
Picture yourself building a successful career working alongside other talented, highly motivated individuals committed to reaching the goal of becoming the world's leading insurance provider. Our client believes that their success depends on building a world class team. If you would like to be a part of our client's team, we invite you to consider putting your talents to work as a Business Development Associate in the Client & Broker Engagement Team!
Our client is constantly working to ensure that all employees have the training and skills they need to have a rewarding and successful career.
Designed with that commitment at its core, their Early Career program provides a platform for participants to launch or accelerate their careers.
Through a range of approaches including innovative experiential learning and technical training, performance assessments, formalized mentoring, and exposure to senior leaders, their Early Career program offers unparalleled development opportunities for our diverse early career talent.
Whether you're a recent university graduate, someone with less than two years of work experience, the program is designed to evolve with the rapid pace of technological advancements and changing employee preferences to ensure that today's participants become leaders capable of conquering tomorrow's challenges.
Het profiel
Required:
Pursuant of a Bachelor's or Master's degree, graduating in 2021 (or 2020)
Our client seeks candidates who have excelled in previous work experience, demonstrated outstanding academic and extracurricular achievement, possess strong analytical, quantitative and interpersonal skills, and are enthusiastic about and committed to the insurance industry.
The ideal candidates will be bold thinkers with an entrepreneurial bent, and will possess a powerful blend of IQ (technical skills, consistent learning, statistical & financial acumen) and EQ (adaptive communication, empathy, listening skills, challenging with humility).
Duties & Responsibilities:
Produce production analytics and analysis of data and information
Drive pipeline management
Manage broker relationships
Organise Broker/Client events and trainings
Produce and prepare analytics and performance metrics for Broker, Client, Product, Event and Executive meetings
We are looking for:
Be self-motivated, be driven, creative and strategic thinking, as well as rapid execution and collaboration
Attention to detail, analytical skills, aptitude for computer systems
Adaptable, willing to take on new tasks, responsive, prioritizes well
Strong Communication (oral and written) skills and the ability to professionally collaborate
Interested in a career in the insurance industry and understands the importance of the customer
Language skills: Dutch – English - French
We also look for a diverse background of experience, culture, and thought. Successful candidates typically have a global perspective and a record of successful teamwork.
Locatie
Brussels
Publish date
29.04.2021
Contactpersoon
Medewerkers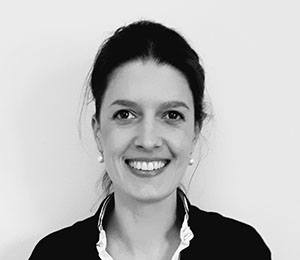 Job Search Agent
Maak een Job Search Agent en ontvang nieuwe vacatures per e-mail.