Audit Manager
Meer details
Adres
2600 Antwerpen
Match criteria
De functie
In addition to driving high-quality financial audits, you also become a direct advisor to national and international clients. As an Audit Manager, you are in charge of an experienced audit team. You will contribute to the growth of business unit due to your strategic insight and account management skills.
Together with your team, you will drive our client's operations to the next level through:
Coaching and supervision of the members of the audit team in charge of mainly mid-sized SMEs and larger (inter)national clients.
Providing technical audit assistance to them, including project and entity wide performance assessments.
Managing of the more complex and significant engagements, including tailor-made advice to your client portfolio.
Client relationship management, including preparation and presentation of our reporting and follow-up on audit budgets.
Improving effectiveness by communication with the Managing Partner of Audit, the audit management committee, steering committee.
Contribution to advisory projects in function of capacities and particular interests.
Forensic insights to look at a set of financial or other processes from any perspective and direction in order to find creative ways of establishing facts.
Het profiel
Do you have an entrepreneurial university degree? E.g. in economics, business sciences, STEM or similar? Do you have a major in Belgian Accounting and Audit?
Are you a registered Auditor?
Do you have minimum 5 years of experience as external auditor?
Are you energized by the consulting environment in its total diversity?
Are you people-oriented and do you love people management too?
Do you have a sense of ownership and pride in your performance and its impact on the company's success?
Are you a critical thinker and do you have excellent problem-solving skills?
Do you have great interpersonal and communication skills with different stakeholders?
Do you have a commercial zest and track record?
Do you have a strategic vision for long-term growth and development of the team?
Are you bi-lingual, i.e. fully proficient in NL/ENG and/or FR/ENG?
Onze klant
Our client is looking for an ambitious, bi-lingual NL/ENG or FR/ENG and self-driven Audit Manager (fulltime-permanent). You will be based at one of their offices in Aalst, Antwerpen, Zaventem or Gosselies.
Aanbod
An open business culture where new opportunities arise every day;
A challenging position in a dynamic team, incl. a wide variety of tasks in an international setting;
Many responsibilities with an impact;
A stable brand in full growth;
A job where we stimulate you to be the best version of yourself;
Plenty of room to develop an inspiring and fulfilling career;
A competitive gross salary incl. extra fringe benefits such as a company car, insurances, representation allowance, many internal and external learning opportunities offered by Academy, great coffee, tea, fruit, chocolate, cake.
Locatie
Antwerpen
Publish date
29.03.2023
Contactpersoon
Medewerkers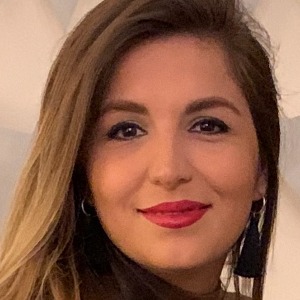 Job Search Agent
Maak een Job Search Agent en ontvang nieuwe vacatures per e-mail.