Accountancy Manager
Meer details
Adres
2600 Antwerpen
Match criteria
De functie
In addition to managing customer files, you are also responsible for monitoring and guiding a multidisciplinary team of specialists. You are a direct advisor of choice to our national and international mid-sized clientele, incl. family businesses. Together with your team, you will contribute to the growth of our business unit by;
taking the lead in customer files;
providing assistance with tax audits;
analyzing and discussing financial analyses and dashboards;
coaching and guiding your team in the execution of consultancy work and in their further growth and development in both technical expertise and consulting skills;
by supporting the expansion of the customer portfolio in the Brussels' region should you have a commercial zest and wishing to apply your competencies in that area.
Het profiel
Our client is looking for professionals with a great sense of initiative. Working independently is a must, in combination with inspiring teamwork.
Do you have bachelor's in accountancy & tax?
Do you have an ITAA-title?
Do you have minimum 5 years of experience as external accountant?
Are you passionate about numbers and Belgian tax?
Are you energized by the consulting environment in its total diversity?
Are you people-oriented and do you love people management too?
Do you have a sense of ownership and pride in your performance and its impact on the company's success?
Do you have excellent planning and organization skills?
Are you a critical thinker and do you have excellent problem-solving skills?
Do you have great interpersonal and communication skills with different stakeholders?
Are you good at prioritizing and managing multiple and conflicting priorities in a fast-paced environment, while meeting deadlines?
Are you and accountancy IT-systems lover?
Do you like to proactively share knowledge with your team?
Do you have a commercial zest and are you looking forward to apply it?
Are you bi-lingual, i.e. fully proficient in Dutch and English? Should you speak French as well, then that would definitely be considered as a valuable asset.
Onze klant
Our client is looking for an ambitious, bi-lingual NL/ENG or FR/ENG and self-driven Manager Accountancy (fulltime-permanent). You will be based at one of their offices in Aalst, Antwerpen, Zaventem or Gosselies.
Aanbod
A multi-skilled, enthusiastic accounting-team, a stimulating atmosphere;
Many responsibilities with an impact;
A stable brand in full growth;
A job where we stimulate you to be the best version of yourself;
Plenty of room to develop an inspiring and fulfilling career;
A competitive gross salary;
Extra fringe benefits such as a company car, insurances, representation allowance, many internal and external learning opportunities offered by Academy, great coffee, tea, fruit, chocolate, cake.
Locatie
Antwerpen
Publish date
29.03.2023
Contactpersoon
Medewerkers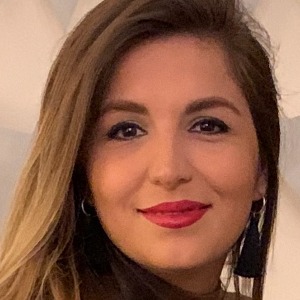 Job Search Agent
Maak een Job Search Agent en ontvang nieuwe vacatures per e-mail.